"Father, forgive them..."

I love writing poetry.   It is a gift from God to be able to express my heart.  But now, in light of all the hurt and suffering and pain because of others that carried so much hatred in their hearts of stone, I am at a loss for words.   Like many, I am numb. I find myself trying to make sense out of something that will never make sense.  There are no good answers to explain what happened or why it was allowed to take place; but, I do know that God can take what was intended for evil and use it for good.  It is during times like these that we as a nation must stand together.   We must turn our eyes to Jesus and know that it is in His loving arms, even in the midst of heartache and chaos, that we will find peace.  My heart and prayers go out to those of you who have lost friends or family; and, also to those who experienced this attack firsthand.  I know your pain is deep and your loss immeasureble.  Just know that others care and are praying for you.

"Two are better than one, because they have a good return for their work:  If one falls down, his friend can help him up. "

Ecclesiastes 4:9 NIV

God hath not promised

Skies always blue,

Flower-strewn pathways

All our lives through,

God hath not promised

Sun without rain,

Joy without sorrow,

Peace without pain.

But God hath promised

Strength for the day,

Rest for the labor,

Light for the way,

Grace for the trials,

Help from above,

Unfailing sympathy,

Undying love.

~author unknown

". . .  one nation under God, indivisible . . . "

A Tear Fell


I shed a tear today.

Silently, I felt it fall.

You caught it,

shared it,

held it,

felt it,

then

suddenly,

it wasn't

so big

after all

Copyright ~* Marge Tindal *~

All Rights Reserved

To Use this poem elsewhere you

must contact the author at

noles1@totcon.com

I said, "God, I hurt."

And God said, I know."

I said, "God, I cry a lot."

And God said, "That is why I gave you tears."

I said, "God, I am so depressed."

And God said, "That is why I gave you sunshine."

I said, "God, life is so hard."

And God said, "That is why I gave you loved ones."

I said, "God, my loved one died."

And God said, "So did mine."

I said, "God, it is such a loss."

And God said, "I saw my Son nailed to a cross."

I said, "God, but your loved one lives."

And God said, "So does yours."

I said, "God, where are they now?"

And God said, "Mine is on My right and yours is in the Light."

I said, "God, it hurts."

And God said, "I know."

Posted on the wall at the

Oklahoma City bombing site

by K. C. and Myke Kuzmic

Stockton, CA

Song playing is

TURN YOUR EYES UPON JESUS

(only the music for the refrain is playing..however, I thought the lyrics to the rest of the song said too much not to put them here also.. be blessed )

O soul, are you weary and troubled?

No light in the darkness you see?

There's a light for a look at the Savior,

And life more abundant and free!

(Refrain)

Turn your eyes upon Jesus,

Look full in His wonderful face,

And the things of earth will grow strangely dim,

In the light of His glory and grace.

Through death into life everlasting

He passed, and we follow Him there;

Over us sin no more hath dominion

For more than conquerors we are!

(Refrain)

His Word shall not fail you.  He promised;

Believe Him, and all will be well:

Then go to a world that is dying,

His perfect salvation to tell !

"For GOD so loved the world

that HE gave HIS only begotten

SON that whosoever believeth

in HIM should not perish

but have everlasting life." 

John 3:16 

Click angel to go to

a page that will help you understand

how you can make this verse become

a reality in your life.

Click here to add your text.

This page is part of a site

called "Sherry's Heartbeats"

If you would like to see other

pages filled with hope and

encouragement, then click

on the rose.

I know your pain, I've experienced it myself. 

Please visit my page entitled, "My Source Of Comfort"

There is hope, and it's found in Jesus

Click pic below to go to this page

Father, even when everything seems so out of control and there is so much pain and suffering right now for some, we know that You are here and You want to comfort those who are hurting so bad.  Lord, I ask you to wrap Your loving arms around each one and let them experience the peace that passeth all understanding that comes only from You.  I ask that You take what satan had intended for harm to be turned around on him and let it bring a nation who has strayed so far sometimes turn back to You and realize how much they need You to become the Lord of their lives.  Help each of us to become aware of how precious life is and to treasure each moment that we have with our friends and loved ones.  Above all things, Lord, let those who are lost and do not know You as their personal savior begin to reach out to You and grasp that gift of salvation that is there for any who will call on Your name.  May Your name forever be found on the lips of the people of this nation. In ALL things, Father, we give You the glory, honor and praise.  In the precious name of Christ Jesus we pray... amen and amen. 

Some of the graphics on this page are my original creation.. others were found in the public domain and I do not know the original source.  The graphics and poems used on this page have been credited when the source was known. If I have used some of your work and you would like acknowledgement or to have it removed from this page, please contact me at the email addy above and I will gladly comply.  May Our Lord bless each one richly that has so unselfishly shared their God given talents with others.  Be blessed, Sherry

Like many, the events of September 11th have left me numb and hurting.  Yet I know that God is still in control and for whatever reason, this was allowed to happen.  I love Him enough to trust Him through this and to know that He will see us through whatever is put before us.  God grant you peace and comfort during this time of uncertainty.

May the Lord bless you and keep you.

Love in Christ,

Sherry

"not I, but Christ"

Galatians 2:20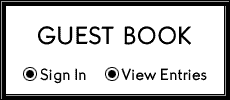 Want to be added to the

MAILING LIST

for Sherry's Heartbeats and be notified when new pages are added to this site??

Just use the button below and drop an email to:  JesusCameForU@aol.com