God provides for you a special place

to cast the burdens of life,

A place to shed the heavy loads

that cause you so much strife.

A place where death's defeated

and sorrows are washed away,

A place that gives the promise

of a new and glorious day.

A place that takes your worries

and replaces them with hope;

A place that reduces the insurmountable

to a size with which to cope.

A place where the impossible

is accomplished everyday;

A place that's only reached

by the prayers of faith you pray.

Cast your burdens at the place

where satan dares not go;

Cast them at the foot of the cross

where the blood of Christ still flows.

"Let the words of my mouth, and the meditation of my heart, be acceptable in thy sight, O LORD, my strength, and my redeemer."  Psalm 19:14

"Do not be anxious about anything, but in everything, by prayer and petition, with thanksgiving, present your requests to God.  And the peace of God, which transcends all understanding, will guard your hearts and your minds in Christ Jesus."  Philippians 4:6,7NIV

"Trust in the LORD with all thine heart; and lean not unto thine own understanding.  In all thy ways acknowledge him, and he shall direct thy paths."  Proverbs 3:5,6

"For I know the plans I have for you, declares the LORD, plans to prosper you and not to harm you, plans to give you hope and a future."  Jeremiah 29:11NIV

"One thing I ask of the LORD, this is what I seek: that I may dwell in the house of the LORD all the days of my life, to gaze upon the beauty of the LORD and to seek him in his temple.  For in the day of trouble he will keep me safe in his dwelling; he will hide me in the shelter of his tabernacle and set me high upon a rock."  Psalm 27:4,5

"God is our refuge and strength, a very present help in trouble." 

Psalm 46:1

"Whom have I in heaven but thee? and there is none upon earth that I desire beside thee.  My flesh and my heart faileth: but God is the strength of my heart, and my portion forever."  Psalm 73:25,26

"Fear thou not; for I am with thee: be not dismayed; for I am thy God: I will strengthen thee; yea, I will help thee; yea, I will uphold thee with the right hand of my righteousness."  Isaiah 41:10

"And he said unto me, My grace is sufficient for thee: for my strength is made perfect in weakness"  2 Corinthians 12:9

"I can do all things through Christ which strengtheneth me." 

Philippians 4:13

"...we are more than conquerors through him that loved us. For I am persuaded, that neither death, nor life, nor angels, nor principalities, nor powers, nor things present, nor things to come,Nor height, nor depth, nor any other creature, shall be able to separate us from the love of God, which is in Christ Jesus our Lord."  Romans 8:37-39

"We are troubled on every side, yet not distressed; we are perplexed, but not in despair;  Persecuted, but not forsaken; cast down, but not destroyed"  2 Corinthians 4:8,9

"And we know that all things work together for good to them that love God, to them who are the called according to His purpose."

Romans 8:28

Sherry Brady

"not I, but Christ"

Galatians 2:20

"But Jesus called them unto him, and said, Suffer little children to come unto me, and forbid them not: for of such is the kingdom of God.  Verily I say unto you, Whosoever shall not receive the kingdom of God as a little child shall in no wise enter therein."

Luke 18:16, 17

Lord, help us to have

that childlike faith once again.

Always remember: 

No matter what your eyes may see,

your ears may hear

or even what a wounded heart may feel...

God IS in control

and He loves and cares for you.

I refuse to be discouraged,

To be sad, or to cry;

I refuse to be downhearted,

and here's the reason why . . .

I have a God who's mighty,

Who's sovereign and supreme;

I have a God who loves me,

and I am on His team.

He is all wise and powerful,

Jesus is His name;

Though everything is changeable,

My God remains the same.

My God knows all that's happening;

Beginning to the end,

His presence is my comfort,

He is my dearest friend.

When sickness comes to weaken me,

To bring my head down low,

I call upon my mighty God;

Into His arms I go.

When circumstances threaten

to rob me from my peace;

He draws me close unto His breast,

Where all my strivings cease.

And when my heart melts within me,

and weakness takes control;

He gathers me into His arms,

He soothes my heart and soul.

The great "I AM" is with me,

My life is in His hand,

The "Son of the Lord" is my hope,

It's in His strength I stand.

I refuse to be defeated,

My eyes are on my God;

He has promised to be with me,

as through this life I trod.

I'm looking past all my circumstances,

To Heaven's throne above;

My prayers have reached the heart of God,

I'm resting in His love.

I give God thanks in everything,

My eyes are on His face;

The battle's His, the victory's mine;

He'll help me win the race.

~ original author unknown

but Praise God for their sharing !

I do pray that God blesses each of you beyond measure in ways that you could never have possibly hoped for.. but most of all.. I pray that any who do not know Jesus as their personal savior will be drawn by the Holy Spirit and find a new life in Christ.  If you would like to learn more about Jesus Christ and the gift of salvation that awaits you, just click on the pic above and it will take you to a page that can change your life. 

There is hope... and it's found in Jesus.

Want to send me a comment about this page or site?

Then drop me an Email or sign the Guest Book. 

To join my MAILING LIST, drop me an email and put "add me to the mailing list" in the subject line.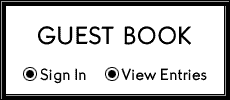 "THE BATTLE BELONGS TO THE LORD"

In heavenly armor we'll enter the land

The battle belongs to the Lord

No weapon that's fashioned against us will stand

The battle belongs to the Lord

Chorus:

We sing glory, honor

Power and strength to the Lord (2x)

When the power of darkness comes in like a flood

The battle belongs to the Lord

He's raised up a standard - the power of His blood

The battle belongs to the Lord

(Chorus)

When your enemy presses in hard do not fear

The battle belongs to the Lord

Take courage, my friend, your redemption is near

The battle belongs to the Lord

(Chorus)

Father, it is such a comfort to know that no matter what time of the day or night we have a need, You will be there to hear us when we cry out to You.  Lord, there will be those who already know You that will visit this site who are hurting and are in need of a touch from Your mighty hand.  Whether it is spiritual, physical, mental or emotional, I pray that You will meet that need, Father.  There will also be those who come to this site that do not know You as their personal savior... that is the greatest need of all, Lord, that anyone can have.  I pray that they will listen to Your Spirit as He calls to them and that they will embrace the work that Jesus did on the cross for them and receive Him into their heart as Lord and Savior.  Lord, guide each of us into a closer walk with You and increase our measure of faith.  I must decrease Lord so that You can increase.  We ask these things in the precious Holy name of Jesus Christ... all glory, honor and praise to You, Our Father... amen and amen.

Hi Friend ~ the joy of the Lord to you !

I wrote this poem a few years ago... it was one of the very first I had written and it has always been one of my favorites. 

You know, sometimes, when everything around you seems to be going so crazy, you find yourself grasping for anything around that might offer the smallest bit of hope to you.  It is so easy to forget that no matter what everyone or everything around you seems to be saying, we are never without hope as long as we know Jesus as our Lord and Savior.  All things are allowed to happen for whatever reason and we don't have to know why.. we just have to know who is always in control and that He will work all things according to His good and perfect plan for our lives if we will let Him.

Love Him enough to trust Him.

This page is dedicated to some very close friends of mine that are themselves going through some very hard trials right now.  I know the unspoken fears and feelings of helplessness that sometimes come to mind even though you are trying to trust God with every fiber of your being.  He will not forsake you, He will not let you down, He will see you through this and you will see the work of His hand one day when you look back on all of this.  You are in my heart and prayers.

Love in Christ,

Sherry

"not I, but Christ"

Galatians 2:20

Pray for those who were victims of September 11

Pray for our nation to become a land where God is exalted and Jesus is Lord of our lives

Pray for those who are risking their lives in the military to ensure our freedom

Pray for the salvation of any who do not know Jesus as their Savior... our friends as well as our enemies

Pray without ceasing