"God loves you just the way you are,

but He refuses to leave you that way. 

He wants you to be just like Jesus."







~Max Lucado
I pray you will find the love of Jesus flowing through these pages.  May His name be glorified and hearts transformed as lives become

yielded in the hands of the Master...

For He is the Potter, and we are the clay

The Song Playing is "The Potter's Hand" 

Beautiful Lord, Wonderful Savior

I know for sure all of my days are

Held in your hand

Grafted into Your perfect plan.

You gently call me into Your presence

Guiding me by Your Holy Spirit

Teach me, dear Lord,

To live all of my life through Your eyes

I'm captured by Your holy calling

Set me apart

I know You're drawing me to Yourself

Lead me, Lord, I pray

(CHORUS)

Take me, mold me, use me, fill me

I give my life to the Potter's hand

Call me, guide me, lead me, walk beside me

I give my life to the Potter's hand

(REPEAT VERSE 2)

(REPEAT VERSE 3)

(REPEAT CHORUS TWICE)

Hi Friend...The Joy of the Lord to You !!

Welcome to

Over the next few pages you will hear various passages speaking of becoming "Clay In His Hands."  Sit back and let the Holy Spirit minister to you as you go through each page.  Maybe it's time to let Him do some molding in your life as well.

Are you ready to visit the rest of the site now? 

Just click the pic below then.

What makes a Christian a Christian is not perfection but forgiveness

You know sometimes we realize that there must be more to life than what we are experiencing.  Maybe what's missing in your life is a real relationship with Jesus.  Just click on me and let's have a little heart to heart talk... what do you have to lose... well, other than alot of emptiness?

The "Clay in His Hands" site is only one portion of a much larger site called "Sherrys Heartbeats".  Here you will find original writings purposed at encouraging others in their faith walk and pointing each to Jesus. 

Please visit and be blessed.

Lord, we truly are the work of Your hands.  You have fashioned each of us differently from the very beginning and already know the plans that You have for our lives.  Sometimes the molding process seems very painful.  Sometimes we try to resist Your hands and do things in our own strength, in our own way, for our own reasons.  If we could only realize that letting You have Your way with our lives would be so much easiers and so much more beneficial if we would just quit resisting so much.  At other times  we may find ourselves just sitting on a shelf so to speak wondering what is to ever become of us.  Help us know that You want only good things for us and that we can fully trust You to do what is best for us.  Purpose in our hearts to let You have complete control of every aspect of our lives so that we can become the type of vessel You would have us to be.  Let our lives be set aside for Your use as You see fit in bringing glory and honor to Your Holy Name.  In Jesus' name we pray and give thanks... amen and amen.

Hi Friend ~ the joy of the Lord to you !

Well, the story behind this page is quite simple.  The choir sang this song at my church and I loved it... so much so that instead of just adding it to my other page I wanted it to have a page all of it's own.  The words in this song just couldn't put it any plainer.  Our whole Christian experience is... or should be... one constantly filled with changes.  He molds and reshapes us, molds and reshapes us, and molds and reshapes us once again.  Each time our lives becoming just a little more like Him.  Each time becoming something a little closer to what He has planned for us to become.  Each time shaping us into something He can use just a little more. 

You know, one night I was thinking about all of that molding He does in our lives and I had one of those "GE moments", you know.. when the light finally comes on in your thinking and you can see something you never thought about before.  I pictured Jesus sitting there at the potter's wheel.. working that clay with those nail scarred hands... hands that dripped the precious blood of life that cleanses our sin sick souls.  I could almost see the blood still flowing from those hands as He worked that clay... tears falling softly from His eyes mixing with the blood and clay below.. moistening it... making it just a little more pliable... a little easier to work with... our lives the clay... His blood and tears mixing in with it  as He slowly began transforming us into something a little more like Him with each turn of the wheel.. a part of Him now enjoined in our lives of clay.

It's something to think about isn't it?  I have a question for you... when He picks up your lump of clay in His hands, how much blood and tears will it take before you yield to the potter's hands?

Be blessed, friend.

Love in Christ,

Sherry

"not I, but Christ"

Galatians 2:20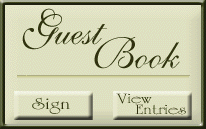 COMMENTS

OR WANT TO JOIN THE MAILING LIST??