I just can't thank You enough, Lord,

for all that You have done,

from the smallest of things to the greatest ~

Eternal life thru Your Only Son.

With my heart I'll always love You.

With my lips I'll give You praise.

With my hands I'll do Your bidding

For the rest of my earthly days.

When my time here is finally finished

And at last I see You face to face,

I'll still bow and give You Honor

In that glorious, most Holy place.

For You are beyond comparison;

There is none as great as You.

I exalt You above all else, Lord,

And it's with joy I worship You.

Hallelujah to the Great I Am.

A thousand praises to the King.

All Glory to God Almighty,

For it's with thanksgiving my heart does sing.

Sherry Brady

"not I, but Christ"

Galatians 2:20

As many of you may have also, I received this email one day a couple years ago:

Are you ashamed of Jesus?

Jesus said,  "If you are ashamed of me, I will be ashamed of you before my Father."

Not ashamed?  Pass this on...only if you mean it.

Yes, I do love God.

He is the source of my existence and Savior.  He keeps me functioning each and everyday.  Without Him, I am nothing but with Him I can do all things through Christ that strengthens me.

This is the simplest test... if you love God, and are not ashamed of all the marvelous things He has done for you, send this to ten people and the person who sent it to you.

Now, normally I am not real big on the kind of letters that want you to mail it to "X" number of friends, etc.... and I almost passed this one up... but then I got to thinking... and what started out as a short note, became a time of blessing.  This was my reply:

I am definitely not ashamed of my precious Lord and Savior !  He gave all and IS ALL ... He is the Master of masters and the King of Kings... our redeemer and our salvation... the Mighty Lion of Judah and the spotless lamb of God... the defeater of satan and the conqueror of hell...

He's a light for the lost and a tower of refuge for those seeking shelter... our hope for the future and the holder of eternity... the bearer of our burdens and the source of our strength.. the great physician and the healer of all hurts... our mighty rock and the living water...

He is father to the fatherless and friend to the friendless... the defender to the accused and the pardoner of the guilty... the jailer of satan and release for the sinner... the destroyer of death and the fountain of life... the fighter of evil and the sower of righteousess...

He is the ruler of the universe yet became a servant of man... our provider of grace and the extender of mercy...He is love eternal and mercy neverending... the holder of all and the giver of everything... our fortress and our protection...

He is peace during the storm and harmony amid the confusion... the source of my comfort and the object of my affection... He bore our sins but stands sinless before the Father... He died in agony and arose in victory... He is all that I am and all that I ever hope to be... He is Jesus... He is Lord... He is my savior and the love of my life and I will praise Him FOREVER !

God's blessings be upon you always!

Much love in Christ,

Sherry

The song playing is

SONG OF LOVE

Jesus, King of my heart

Father, my peace and my light

Spirit, the joy of my soul You are

Jesus, to you none compare

Father, I rest in Your care

Spirit, the hope of my heart You are

CHORUS:

The heavens declare You are God

And the mountains rejoice

The oceans cry Alleluia

As we worship You Lord

For this is our Song of Love

Jesus, You save my soul

I'll thank You forevermore

Jesus, the love of my life You are

CHORUS

Jesus, I am in awe

Of the love that You have shown

Jesus, how precious You are to me

CHORUS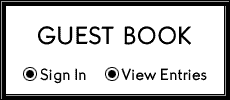 Any comments or question about this page or the Sherry's Heartbeats website? 

Then just drop me a note, I'd love to hear from you! 

Would you like to be notified when a new page is posted to the site?

If so, then use the email button below or drop me a note at JesusCameForU@aol.com and put "add me to the mailing list" in the subject line.

God bless you, friend !

Would you like to know Jesus?

Then click the pic above and 

"Meet Jesus, Our Savior"

Father, You pour out your blessings on us each and every day in ways that we can't even begin to imagine... but none so great as the gift that You gave us when You sent Your Son to the cross so that we might join You in heaven for all eternity.  Thank you, Lord, so much for your mercy and grace... for forgiving us of our sins and for continuing to work on us and mold us more and more to Your image.  I am forever grateful and give you all of my praise, Lord.  I ask that You bless each visitor to this site and that You continue to draw them with Your Holy Spirit so that they might experience a close, personal relationship with You.  May we always set our sights on things above and not those things that are set before us to hinder or confuse.  You are wonderful beyond all comprehension, Lord, and I praise Your most holy name.  In Jesus' name we pray... amen and amen.

"To Him who is able to keep you

from falling and to present you before His glorious presence without fault and with great joy-- to the only God our Savior be glory, majesty, power and authority, through Jesus Christ our Lord, before all ages, now and forevermore! Amen."

Hi Friends ... the joy of the Lord to you.

You know, it seems only natural to want to do things for others when they are always doing things for you.  When someone is showering you with love and kindness, it's hard for some part of you not to want to return that to them.  But when it comes to God.... well... it's just so overwhelming.  There's no possible way for us to give back to Him all that He has given to us.  But what we can give Him is what He desires the most... our love, our worship, our praise.  From a heart that is totally sold out to Jesus, it's impossible for that not to happen anyways.  Just let what is flowing from Him into you, flow back out again.  It will bless you, it will bless others, it will bless Him.

In all things, let God be glorified.

Be blessed,

Sherry

"not I, but Christ"

Galatians 2:20