"And the peace of God,

which passes all comprehension, will guard your hearts and your minds in Christ Jesus."

                                               Philippians 4:7

At the time this was originally written, I was in the midst of a great trial.  At times, I would find myself standing strong, confident, trusting God to do as His Word promises and see me through this time of testing.  Then at other times, like the apostle Peter, my eyes seemed to wander from Him and start to look at all the things that might lie ahead - fear would start to set in.  I fought to get my eyes back on God ~ a battle raged within me ~ trying to get back to that place of safety and rest I could find only in trusting Him.  It is during one of these struggles that God sent me the reassurance I needed to get me back on track.

This night, after starting to feel those fears resurfacing, as I lay down my head to rest God gives me a vision:

I see me ~ standing high in the air on a pathway of sorts ~ but this pathway is made only of a very thin layer of pinestraw. It is so thin I can see through it and all around me are gaping holes ~ dangerous places where I can fall. I know that with one wrong step I, too, can make a new hole and fall crashing down from this pathway so very high in the sky.

I stand there looking ~ afraid ~ I don't know where to go ~ where the safe places to step are ~ frozen in my tracks. Then the Father beckons me to come ~ to start moving forward on the path. Looking all around at the flimsy path and the treacherous holes, I say, "But I'm afraid, Lord". Then silently He reaches forth His hands and standing in front of me, He takes my hands in His and begins to lead me on this fragile path of straw ~ guiding me safely through the obstacles that are set in my path to destroy me. I need not fear where my steps rest now.  I need only to keep holding onto His hands and looking upon His face ~ not turning to look at the frightening sights on the path all around me ~ for HE is in control ~ HE is guiding. HE is taking me down the path I must travel and HE is NOT going to let me fall but see me safely through. I need not fear what lies ahead because HE already has the pathway marked out and is there to get me to the other side. Slowly we continue until we reach the other side. There is a smile upon His face ~ a warmness in my heart ~ a newfound faith is born. He has witnessed my trust and is pleased. I have witnessed His protection and love and have taken more than just steps across a treacherous path.  I have taken a step of faith that is only the beginning.

With God, the power within you is greater than the fear before you..

Lord, our ways are not your ways.  We do not always see the work of Your hand at play when we are going through things that seem so very hard.  But Lord, You have given each of us a measure of faith.  Now for some who visit this page, that may mean learning to let go of that desire to want to control the people or things around us... to turn everything completely over to You and trust that You will guide and direct us in Your good and perfect will that You have planned for our lives.  For some, it may be that we need to be able to trust You enough to look beyond the circumstances and keep our eyes focused clearly on You at all times.  To believe that no matter what satan would want us to believe, and that no matter what it may look like to us, that You, Lord,  are going to handle all things in the manner which is best for us.  We need to remember Your great love for us and to love You enough to trust You; to know that You will not fail us but will see us safely through whatever comes our way.  For others perhaps it is finding that smallest flicker of faith You have given each of  us to be able to take You at Your Word.  To believe that You loved us enough to send Your Son, Jesus, to die so that we might be forgiven.  Lord, whatever it is that we need to learn to trust You in, help us.  Increase our faith, Lord.  Let us know there is NO other way than You in which we will ever find that peace that passeth all understanding.  It is only in Your Son that we will find life.  Father, bless those who visit this page.  Draw them close.  Do a mighty work in their lives.  Pour out Your Spirit upon them and let them experience You in a way that they have never experienced You before.  In all things we give You the glory, the honor and the praise, dear Lord, for You alone God are worthy to be praised.  In Jesus' name we pray.. amen and amen.

It is God's desire that none should perish but that all would find eternal life. 

There is only ONE WAY to do this and it is through His Son, Jesus. 

Click on the picture above to go to a
page
that will explain to you what it is that you need to know in order to be saved and go to heaven.  God loves you sooooooo much.  He wants only what is best for you.  Come and find out how He has provided this eternal life for you.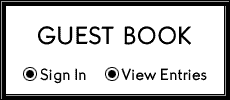 Hi Friend ~ the JOY of the LORD to YOU!

The vision that is on this page is one of two that I received... one right after the other.... several years ago when I was going through a mighty trial of my faith.  The other vision entitled, "TheStorm" that is on another page in this site would almost seem to contradict the vision on this page... however, it does not.  It speaks of standing still... when the storm is raging all around and you don't know what else to do, just stand still.  Like I heard a pastor once say, "When you've done all you can do to stand, then stand."  You are not alone, the Lord is there even though you may not be able to sense His presence or find the faith you need to do anything other than just stand still. 

This vision is beyond that point tho.  This is the point where you feel the Lord saying to your heart, "It's time to move on.  It's time to leave everything in the past, look ahead, and not look back.  It's time to press forward...  to look beyond yourself and all that satan puts in your way to try to cause you to stumble and just keep your eyes focused clearly on me.  I know the plans I have for you, plans not to harm you... but plans to give you a hope and a future."  Well, that's what I'm doing.  I pressing through.  I know that my ways are not His ways.  I know that I may not always understand why things happen as they do but I do know that I love Him.  I love Him enough to trust Him.  I know that I cannot bring God down to my level of understanding.  Instead I have to rise up to the level of His Word.  And His Word says that He loves me and that I can trust Him in ALL things and that He will never leave me nor forsake me.  So as this vision so plainly points out... it's time to just keep my eyes on Jesus and continue in that walk of faith and He WILL see me safely through.

We all have various trials and times of unrest in our lives.  I pray that those who need to hear this message most are led here and find the hope and encouagement they need to continue on in their walk of faith with confidence in the Lord, Jesus Christ. 

Remember above all else.... GOD LOVES YOU!!

Be blessed in HIM,

Sherry

"not I, but Christ"

Galatians 2:20

Hey... don't forget to drop me a note in the Guest Book.  I'd love to hear from you ! 

Oh yeah, and pass this page along to a friend if it blessed you... k?  : )

I Will Lift My Eyes

Bebo Norman

Song provided for entertainment purposes only.  Please visit the artist's site to purchase a copy of this song.