September 10th, 2001

We never dreamed that the next day would be any different from any other day.

How wrong we were.

In shock and disbelief, we looked on as the face of America changed right before our eyes.

As devastating as the damage to our buildings was,

it paled in comparison to the staggering loss of human life.

Together a country mourned the senseless loss of friends, loved ones, and fellow countrymen . . .

and the world mourned

with us.

Out of the ruins, a renewed spirit of patriotism and unity was birthed . . .

yet with the days of uncertainity that lie ahead of us, we must have something more . . .

God wants to bless us as a nation,

yet there is something each of us must consider first ~

We must ask for divine wisdom for our country's leaders and then trust God in the way that He leads us.

and that is our own personal relationship with Our Creator.

IS YOUR WALK WITH THE LORD WHAT IT SHOULD BE??

To find out more about this, click the pic above.

There is more than one verse to

and verse three goes like this:

O thus be it ever when freemen shall stand

Between their lov'd homes and the war's desolation

Blest with vict'ry and peace, may the Heav'n-rescued land

Praise the Pow'r that hath made and preserved us a nation !

Then conquer we must, when our cause it is just,

And this be our motto: " In God is our trust ! "

And the Star-Spangled Banner in triumph shall wave,

O'er the land of the free and the home of the brave !

~ Frances Scott Key

Praise God for a Godly leader !

"Today, our fellow citizens, our way of life, our very freedom came under attack in a series of deliberate and deadly terrorist acts. The victims were in airplanes, or in their offices; secretaries, businessmen and women, military and federal workers; moms and dads, friends and neighbors. Thousands of lives were suddenly ended by evil, despicable acts of terror. The pictures of airplanes flying into buildings, fires burning, huge structures collapsing, have filled us with disbelief, terrible sadness, and a quiet, unyielding anger. These acts of mass murder were intended to frighten our nation into chaos and retreat. But they have failed; our country is strong. A great people has been moved to defend a great nation. Terrorist attacks can shake the foundations of our biggest buildings, but they cannot touch the foundation of America. These acts shattered steel, but they cannot dent the steel of American resolve. America was targeted for attack because we're the brightest beacon for freedom and opportunity in the world. And no one will keep that light from shining. Today, our nation saw evil, the very worst of human nature. And we responded with the best of America -- with the daring of our rescue workers, with the caring for strangers and neighbors who came to give blood and help in any way they could . The search is underway for those who are behind these evil acts. I've directed the full resources of our intelligence and law enforcement communities to find those responsible and to bring them to justice. We will make no distinction between the terrorists who committed these acts and those who harbor them. I appreciate so very much the members of Congress who have joined me in strongly condemning these attacks. And on behalf of the American people, I thank the many world leaders who have called to offer their condolences and assistance. America and our friends and allies join with all those who want peace and security in the world, and we stand together to win the war against terrorism. Tonight, I ask for your prayers for all those who grieve, for the children whose worlds have been shattered, for all whose sense of safety and security has been threatened. And I pray they will be comforted by a power greater than any of us, spoken through the ages in Psalm 23: "Even though I walk through the valley of the shadow of death, I fear no evil, for You are with me." This is a day when all Americans from every walk of life unite in our resolve for justice and peace. America has stood down enemies before, and we will do so this time. None of us will ever forget this day. Yet, we go forward to defend freedom and all that is good and just in our world. Thank you. Good night, and

God bless America.

If you have comments, questions or

would like to join the mailing list,

just drop me an e-mail.

I pledge allegiance to the Christian flag,

and to the Savior for whose Kingdom it stands.

One brotherhood, uniting all true Christians

in service and in love.

George W. Bush, President, United States of America

September 11, 2001

For your reading convenience,

a FREE online Bible is provided by clicking the pic above

LET US PRAY...

Father, you are aware of all that happens because You are in control of it all even when it does not feel that way to us.  Lord, I ask You to be with each person that visits this site and let them glean those things from it that You would have them to.  I ask You to pour out blessings upon each of them and let them come to realize the source of all their blessings.  Father, send Your Comforter to those who are mourning the loss of loved ones and grant them Your peace.  Release Your healing virtue upon those who need a healing touch upon their bodies. I ask You to bestow Godly wisdom upon the leaders of our nation and of those around the world and grant protection to those who are in the armed services that are sent to fight for our country once again.  Lord, so many desperately need You in their lives and are so blind to how lost they really are.  Above all else, I ask that You open the eyes of those who walk in spiritual darkness and soften the hardened hearts of those who do not know Your saving grace.  Send a witness that will point them in the direction of everlasting life with You and help them to realize how desperately they need You in their lives.  Help us to become a nation that will kneel before You in prayer and bring glory to Your name.  Father, I thank You for the mercy and grace that You have given me.  I give You all the praise, honor and glory in all things.  In Jesus' precious name we pray.. amen and amen

Hi Friend ~ the joy of the Lord to you.

September 11, 2001 is a day in the history of America that will never be forgotten. Just as many of you did, I watched the events and terrible tragedy of that day unfold one by one over the television.  I remember so many times my jaw just dropped down in utter shock of all that was going on right before our eyes.  Even before we had realized the true meaning of what that building collapsing meant by the additional lives that were snatched away as the building came cascading down on them, we knew that many, many lives were at jeopardy already from the impact of the crashes themselves.  The attack and loss of lives at the Pentagon and of all those on board all of the planes that crashed that day just added more and more shock and disbelief  to something that was already so very hard to even begin to comprehend. I cannot and will not pretend that I can in any way know the depth of horror that those who experienced any of  this first hand must have felt.  I know the pain of those who lost loved ones in this is unlike any pain I've ever experienced because it evolved from pure hatred and evil in the hearts of men who satan had blinded so deeply that they were utterly consumed by his lies.  I can't help but think how sad that is really.. to have those that are so very, very lost.  We see Bin Laden and his followers as the enemy in all of this and it is true perhaps that he masterminded and became the driving force behind this attack, but in all reality he too was and is only an instrument.. and instrument that satan is using to carry out his plan from the very beginning of time to kill, steal and destroy as much as he possibly can before his time on this earth is through.  The true battle behind this attack will never be fought by planes or guns or weapons of any kind formed by the hand of man.  The true battle will be fought in the heavenlies as we fall down on bended knee before God Our Father and pray.  Our nation has received it's wake up call.  We have already witnessed a renewed strength and unity as a nation... whether or not it will result in a nation that once again has God as it's foundation remains to be seen.  I pray it is.  I pray for our leaders who need Godly wisdom.  That we must retaliate for this act against our country seems almost inevitable and as much as I know it is necessary and justified, I think of those who will lose their lives that are spiritually lost, on both sides of the battlefield in this war, and that grieves my spirit.  So I pray.  I pray that all those who are lost and do not know Jesus as their savior will somehow receive the Gospel of Christ and find salvation in His amazing grace before their time on this earth is through.

May Our Heavenly Father reach His arms around each of those who are hurting so much because of the events of September 11, 2001.  The Lord grant you peace and comfort in your time of need.

Love in Christ,

Sherry

"not I, but Christ"

Galatians 2:20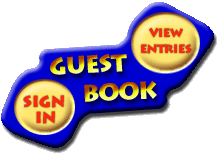 Most of the graphics on this page are my own creation, some, however, were made by the talented hands of someone else.  I want to give credit where credit is due but many times these are passed along by others and I do not know the original creator.  If I have used any of your work and you would like acknowledgement or to have the item removed, please contact me at the email addy given above and I will gladly comply. 

May the Lord bless you and keep you.