Gray skies are gonna to clear up

Put on a happy face

Brush off the clouds and cheer up

Put on a happy face

Take off that gloomy mask of tragedy,

it's not your style

You'll look so good that you'll be glad

you decided to smile

Pick out a pleasant outlook

Stick out that noble chin

Wipe off that "full of doubt" look

Slap on a happy grin

And spread sunshine all over the place

And put on a happy face

And if you're feeling cross and bickerish

Don't sit and whine

Think of banana splits and licorice

And you'll feel fine

I knew a girl so gloomy

She'd never laugh or sing

She wouldn't listen to me

Now she's a mean ol' thing

So spread sunshine all over the place

Just, put on a happy face !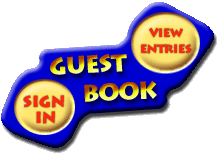 Here's your chance

to put in your "two cents worth"

::::::: smile ::::::::

Just drop me a note in the Guest Book or use the E-mail button below

If you'd like to be notified when new pages are posted on this site...

just drop me an E-mail and put

"Add Me To The Mailing List"

in the subject line.

Father, there is none like You.  No matter what comes our way, You are there.  Help us to remember that You are all we have need of and when we look to You, we will find the strength and peace and joy that can put a song in our hearts.  Lord, do be with each one that visits this site.  You know what they are in deepest need of and I ask that Your Holy Spirit minister to them as according to Your good and perfect will for each.  Draw them close to You and bless them beyond measure, Lord.  In ALL things we give You thanks as we know your plans for us are perfect.  All glory, honor and praise to You.  IN Jesus' name we pray.. amen and amen.

CLICK PIC FOR

ONLINE BIBLE

Hi Friend ~ the joy of the Lord to YOU !

You know, sometimes life just doesn't go as we had planned.  It's not hard to let circumstances weigh us down.  That's when we need to remember to keep things in a proper perspective.  Keep focused.  And what we need to keep focused on is God and His great love for us.   Let Him be our strength, our guiding Light, our hope.   How does that song go... "Turn your eyes upon Jesus... look full in His wonderful face... and the things on Earth will grow strangely dim.. in the light of His glory and grace."  Yessss!  Amen.

When working on this page, I was looking through some of the little sayings that I had picked up and saved from different emails, devotionals, etc.  I found one that seemed to say what this page is about better than anything else... it simply said

GOD chooses WHAT we go through,

WE choose HOW we go through it.

I pray that if you happened across this page during a time in your life when the storms seem unending, hope's light dim, and your spirit tired... that God will give You rest and use this page for His glory and to get you headed back in the right direction again.... focused on God with a song in your heart and a smile on your face ! 

The LORD bless thee, and keep thee:   The LORD make his face shine upon thee, and be gracious unto thee:  The LORD lift up his countenance upon thee, and give thee peace.

Love in Christ,

Sherry

"not I, but Christ"

Galatians 2:20

OK... I'm sorry... NOT...  :::::::smile:::::::

oh well, I couldn't resist one more smile before leaving 

:::::::: giggle :::::::::::

Some of the graphics on this page were made by me; the rest by talented others... however, I do not happen to know exactly who that might be.  If I have used something of yours, please let me know and I will give you proper credit or remove it.. whatever floats your boat.  Thank you for your willingness to share the talents God has blessed you with.

Do watch over and protect them, Lord.

Remember all those Bibles you've seen in the motels, hospitals, etc ?  Guess who put them there and also distributes them to individuals in 175 countries by the grace of God?  Did you know that 100% of your contribution to the Gideons is used to purchase the Bibles and for nothing else?  Visit their site and learn more about this ministry and how they touch the lives of millions around the world.

Need to hear a friendly voice?

Want to meet the One who changed me and my whole outlook on life?  Click the pic above and visit the page entitled, "Receiving Jesus".  Let Him give you new life and put a smile on your face, too !

Just what was I thinking when I did this page??