Where is God in my hour of desperation?

I search and search ~ looking for a glimpse of Him

Only to find myself so alone it seems.

Then, remembering

"I will never leave you nor forsake you" ~

I look once again.

He is in all that surrounds me.

His fingerprints on the world bearing witness to His presence.

I have only to look with my heart

and, in the beauty of life, I find His very essence.

His voice in the

roar

of a crashing wave.

His whisper in the soft rain

on a summer's night.

His breath

flowing through my hair in a gentle breeze

as He lifts the wings of a bird soaring in flight.

The light of His eyes glistening

d              

o      

w

       n

from the moon above

after reflecting from a

brilliant

sunset on the ocean tide.

The

strength

of His arms

lie in the wake of a mighty storm

and are 

o   u    t   s    t    r    e   t   c   h   e   d

as the endless sands of a desert reaching wide.

He

stands

majestically

as the

MOUNTAINS

reaching

high

and towers within the trees of a forest 

proud and tall;

Yet His tenderness reaches forth in

love's soft carress

and in the tranquil cooing of a dove's gentle call.

His smile is formed in the heart of a mother

and found on the cheerful face

of a precious child at play.

His laughter is heard in the

rushing sound of a

waterfall

and in the rustle of crisp leaves on a blustery autumn day.

He was there in front of me right from the start.

I needed only to open my heart to see

His presence hidden in the world all around

and glimpse the ways He quietly reveals Himself to me.

Endless displays of an unfailing love.

His simple ways of telling me He's ALWAYS there.

A God so compassionate that when I feel alone

He sends constant reminders to ease my despair.

I need only to

PAUSE,

LOOK AROUND,

and

BEHOLD.

Then I can walk in

the

GLORY

of

His Presence.

Praise The Lord

As the sun rises in the morning

And you arise to greet the day

Do you thank GOD for HIS keeping power

As you bow and humbly pray?

And as the day progresses

And you're deep into your task

Have you prayed for divine guidance

And in HIS presence bask?

When the day is nearly ended

And you've done all you can do

Do you thank HIM for another day

Which HE has brought you through?

Before retiring for the night

Do you once more seek HIS face

Praise HIM for HIS faithfulness

And HIS amazing grace?

Martha Champion Lewis

Straight From The Heart 1993

Forever He will be

the Lamb upon the throne.

I gladly bow my knee

and worship Him alone

All heaven declares the glory of the risen Lord

Who can compare with the beauty of the Lord

Forever He will be

the Lamb upon the throne.

I gladly bow my knee

and worship Him alone

I will proclaim the glory of the risen Lord

Who once was slain to reconcile man to God

The "water of life" this verse speaks of is found in Jesus. Another passage tells us of when Jesus walked on this earth.  He met a Samaritan woman at a well and told her that whosoever drank of the living water would never thirst again.  HE is that living water.  Find out more about Jesus.  Come meet Him face to face.  Click the picture above and it will take you to the special page, "Meeting Jesus, Our Savior".  Meet the One who can change your life so that you need never thirst again.

Comments?  Questions? 

Then sign the guestbook or drop me a note. 

I'd love to hear from you !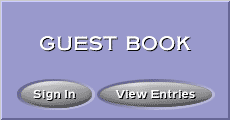 Father God, You reign supreme above all things.  You created the heavens and the earth and breathed the breath of life into man.  Sometimes just trying to comprehend all that You are and the holiness that You are comprised of is beyond what we can really understand.  We know that so many times we fall so short of what we should be for You.  We know that our faith is not always as strong as it could or should be. Lord, forgive us.  Sometimes we let the things of this world get in our face so much that we lose sight of Yours and we wonder where on earth You have gone.  But You have never moved.  You are here.  Right where You have always been.  Reaching out for us.  Softly whispering our names.  Calling out for us with the hope that we will soon begin to listen for Your voice.  Tugging at our heartstrings trying to pull us closer to You.  Hoping beyond hope that Your child will seek You out.  Maybe for the first time.  Maybe once again.

Father, we thank You for Your faithfulness.  For always being here for us.  For never forsaking nor leaving us.  For never loving us any less even though our ways are less than perfect.  We thank You for a love so great and merciful that You gave us the gift of Your Son so that we are able to come back to a right standing with You once again when we call on the name of Jesus.  The spotless Lamb.  The Living Water.  The One who died so that we might live with You forever.

Father, I ask You to place a special blessing upon the lives of each visitor to this site.  One that will be life changing.  For those who do not know Jesus, really KNOW Jesus, I ask you to draw them with Your Spirit and open blinded eyes so that they can see their need for Him.  May they come to Him in brokeness, seeking forgiveness of sins, and have a life changing experience as they meet face to face with Our Lord and Savior.  I ask that they and all others who visit this site be strengthened and encouraged in their walk with You.  May they come alive with a passion and a hunger for more of You in their life.  May they thirst for You so much that they have no choice but to seek a closer walk and then not quit seeking until that thirst is quenched by experiencing more of You.  Let them have a deeper, more personal relationship with You than they ever dreamed was possible so that they will know the true awesomeness of who You are.

I praise You, Lord, for the lives that will be touched when Your children begin to worship You in Spirit and in Truth.  All glory, honor, and praise to Your most magnificent name.  In Jesus' most Holy name we pray... amen.

This page is dedicated to Ron, my brother in

Christ, and a true friend

in whom I've seen Jesus.  God bless you    

always, bud !   

Hi Friend ~ the joy of the Lord to you!

Well, Praise the Lord this page is finally going up!  I have been wanting to put this poem on my site for the longest time but it always seemed like the Lord would lead me to do something else and this one would get put on the back burner once again.

I wrote this poem one summer while vacationing in Florida.  We were staying in a room right on the beach and I spent many hours on that shore doing a lot of soul searching and seeking God. It was during a period of spiritual unrest for me and at the time I was needing so much to hear from God and find some direction in my life.  Sometimes we find ourselves questioning God.  Sometimes we don't feel very close to Him.  Sometimes we don't feel as if He's hearing us.  That doesn't mean He's not there... He is and I knew that. It just means that there is a need for us to keep seeking Him and to keep praying and to keep reaching out for Him. I needed to be able to feel His presence once again.  So many mornings I would go out on the beach not long after the sun had come up and it was just me and the seagulls and the waves and the ocean breeze together alone with God.  I would take my praise and worship music out there and my Bible, then me and God would just have our own little thing going on right there between the sand dunes and the ocean tide.  There was just so much peace and I would look around and think "How can anyone look at all of this and then say there is no God?"

Anyways.. that is the story behind the poem, In His Presence, at the top of this page.  The second poem, Praise The Lord, was written by Martha Champion Lewis.  She is the mother of Kenny Lewis, a dear friend of mine, and the poem is used here by his permission.

I pray that you were blessed by this page.  As you go about your everyday life, take a moment every once in a while to just stop and look at all of God's creations and the wonderful ways that He reveals Himself to us.  You may just be surprised at how much you can see the Father when you take the time to really look.

Love In Christ,

Sherry

"not I, but Christ"

Galatians 2:20

           Page Created 2002 .... Last Updated  June 2009

Remember to pray for those who are in our armed forces serving to maintain our freedom.

If you do, then just use the email button above and drop me a note with "add me to your mailing list" in the subject line.  God bless you always!