When I was sad, she brought me happiness;

When I cried, she wiped my tears.

When I hurt, she gave me comfort

as she had done for so many years.

When I was lonely, she was my friend;

When I was lost, she led the way.

When I was fearful, she gave me courage

to face the challenges in my day.

In her arms was the strength I needed;

In her eyes, a sea of love.

In her voice, I found reassurance;

In her heart, a gift from above.

Only God could create such a love

as I found in the heart of my mother.

Lord, I thank you for the love we shared

And pray you give the same to others.

Sherry Brady

"not I, but Christ"

Galatians 2:20

Sometimes love is so overwhelming it flows out of the heart and through the eyes to the other person

and they know the depth of it without a word being spoken

"For God so loved

the world..."

Guess who loves you??  GOD does.. so much so that He made a way for you to join Him in heaven one day.  Click on the picture above to go to a special page about GOD'S great love for us.

Click picture above

for FREE online Bible

Click Heart For

Site Index

of Sherry's

Heartbeats

I want to give credit where credit is due.  If I have used any graphics on this page without giving proper acknowledgement, please know that it was not intentional. If it is your creation, please contact me at the email addy given above so I can give you the credit you deserve.

Father, you give us so many blessings.. so many of which we fail to recognize.  You have given us the greatest example of love anyone can have for another.. help us to always be mindful of how blessed we are... to remember to cherish the love of others and to take what we are given and share it with others along the way. May your name forever be glorified.  In JESUS name we pray.. amen.

If you're wondering, yes, the wedding picture is of me and my mother.  Really, the eyes say it all in this picture.  It is one of my favorites because there was so much love there that words weren't needed.  On my wedding day, I knew I'd be fine and not cry during the ceremony as long as I didn't look at my mom who I knew would be crying :::: smile:::: It's one of those bittersweet moments.  

This poem was written for a Mother's Day Banquet at my church one year .. long after my own mom had passed away.. but of course the depth of the emotions and my love for her remains constant and she was my inspiration for this poem.   

My mother was my best friend.  I lost her when she was only 50 years old.  I was 22.  My mother had a peaceful, gentle spirit about her.  The people who were customers at my family's little country grocery/hardware store could always expect a smile and kind words from my mom and she was dearly loved.  I loved her very much and I know that she knew that; but, there is always some amount of regret when you lose someone unexpectedly... things you would have said, ways you could have helped, just things you would have done differently had you known then what you know now.  I know that not all people are alike.  Not all were like my mom and I don't doubt that I see alot of things about her through rose colored glasses because she was so dear to me.  But if you still have your mom, cherish her.  Make sure you don't leave things unsaid.  Settle petty differences that steal precious time away from you and her.  Pray about situations that come between you and your mother and ask God to let forgiveness for wrongs happen so that you can move past them.  Love her.  Let her know it.  Moms... take the first step in reconciling with your children if you have to.  They may be the ones to pass on before you.  Don't let this time that could be spent together be wasted.

Love in Christ,

Sherry

"not I, but Christ"

Galatians 2:20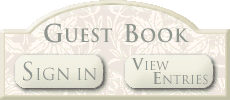 To join the MAILING LIST for Sherry's Heartbeats, just click on the email button above and put "add me to your mailing list" in the subject line.  God bless you always!