Now when the Pharisee who invited Him saw this, he spoke to himself saying, "This Man, if He were a prophet, would know who and what manner of woman this is who is touching Him, for she is a sinner.

And Jesus answered and said, "Simon, I have something to say to you." 

So he said, "Teacher, say it."

Then He turned to the woman and said to Simon, "Do you see this woman? I entered your house; you gave Me no water for My feet, but she has

washed My feet with her tears and wiped them with the hair of her head.   You gave me no kiss, but this woman has not ceased to kiss My feet since the time she came in."

And those who sat at the table with Him began to say to themselves, "Who is this who even forgives sins?"

Then He said to the woman, "Your faith has saved you.  Go in peace."

"There was a certain creditor who had two debtors.  One owed five hundred denarii, and the other fifty.  And when they had nothing with which to repay, he freely forgave them both.  Tell Me, therefore, which one of them will love Him more?"

Simon answered and said, "I suppose the one whom he forgave more."

And He said to him, "You have rightly judged."

I don't have much to offer, Lord,

but I'll give from the deepest part

of everything that's inside of me

and surrender to You my heart.

I'm not worthy of Your love, Lord

or even to be called Your child,

yet out of your deep compassion

by your Son's blood I was reconciled.

The mercy and grace of your forgiveness

has ransomed this sin torn soul

and redeemed it from eternal death

to once again make whole.

How can I begin to repay You, Lord

for all that You have done?

I can't .. it's true.. the cost's too high

and could be paid only by Your Son.

But I can sing to you my praises, Lord,

and lift up your Holy name.

I can bow on my knees before you,

and of your faithfulness proclaim.

I can give to You an offering

of the love You first showed me,

and worship You with gladness

for the way you've set me free.

I just want to give every part of me

to Him whose love is true

because my life simply has no meaning, Lord,

unless it's spent with You.

Sherry Brady 4/9/05

"not I, but Christ"

Galatians 2:20

Search me, O God, and know my heart;

  test me and know my anxious thoughts. 

See if there is any offensive way in me,

and lead me in the way everlasting. 

(Psalm 139:23,24)

1 Have mercy on me, O God,

according to your unfailing love;

according to your great compassion

blot out my transgressions.

2 Wash away all my iniquity

and cleanse me from my sin.

3 For I know my transgressions,

and my sin is always before me.

4 Against You, You only, have I sinned

and done what is evil in your sight,

so that You are proved right when you speak

and justified when You judge.

5 Surely I was sinful at birth,

sinful from the time my mother conceived me.

6 Surely You desire truth in the inner parts;

You teach me wisdom in the inmost place.

7 Cleanse me with hyssop, and I will be clean;

wash me, and I will be whiter than snow.

8 Let me hear joy and gladness;

let the bones You have crushed rejoice.

9 Hide your face from my sins

and blot out all my iniquity.

10 Create in me a pure heart, O God,

and renew a steadfast spirit within me.

11 Do not cast me from your presence

or take your Holy Spirit from me.

12 Restore to me the joy of your salvation

  and grant me a willing spirit, to sustain me.

13 Then I will teach transgressors your ways,

and sinners will turn back to You.

14 Save me from bloodguilt, O God,

the God who saves me, and my

tongue will sing of your righteousness.

15 O Lord, open my lips,

and my mouth will declare your praise.

16 You do not delight in sacrifice,

or I would bring it; You do not take pleasure in burnt offerings.

17 The sacrifices of God are a broken spirit;

a broken and contrite heart, O God,

You will not despise.

(Psalm 51)

Her life was a mess.  How it had become so was no great mystery - and yet, none of what was happening had been planned.  Actually, never in a million years could she have even imagined the possibility of any of it.  The reality of the situation, however, was plain to see.  Adultery...  Deceit .... Lies .... these only the beginning of a long list of destructive behaviors she had engaged in repeatedly.  She was headed for certain disaster.  She could feel the grip of death on her life... physically and spiritually.  A sense of hopelessness set in as she came to the realization that she knew what she needed to do but she wasn't really wanting a change.  That left her with only one prayer she could pray in earnest, "Lord, give me a repentant heart."  She knew that asking for forgiveness would mean nothing unless she did it from a heart truly desiring to be set free... and she couldn't find the strength within herself to do that.  Each passing day seemed to find her only falling deeper and deeper into darkness.  It wasn't difficult to see that the inevitable was fast approaching.   What she hadn't seen, however, was the loving hands of a Savior who was already reaching out to rescue her and set her free.

Just as He had done with countless others, the One whose name is "Faithful" showed up and this woman would not die in a state of sin.  Instead of the death she so rightly deserved, He extended His mercy and grace through the forgiveness sins and she received the promise of a new life with Him forever.  He broke the wall of stone around her heart and made it His home.  He did what she could not ... and because He had, she would never be the same again.  The expression of His unconditional love for her moved her far more than mere words could ever begin to describe.  She had stared death straight in the face, yet because of Him, she would live. 

Am I talking about an event that happened over 2,000 years ago?  Perhaps...  Yet isn't it one that is repeated over and over everyday?   Couldn't this just as easily be your story?  Maybe the list of transgressions is different, but the charges against your soul are just as serious.  We are dead in our sins.  Yet the same amazing grace He gave to her, He is offering to you.

"Her sins, which were many, are forgiven, for she loved much."

The woman who approached the house of Simon knew what those inside thought of her ... and rightly so... yet she could not let that stop her.  She had to see with her own eyes the One she had heard many proclaim was "The Messiah"... for something inside of her told her that He was her only hope.  Checking her pride at the door, she took a deep breath and entered the Pharisee's house.  She looked around the room and as soon as she saw Him, the Truth began to come alive within her.  Her heart gripped with conviction, she could not even bear to look upon His face for if their eyes met surely her deepest secrets would be revealed... and yet, somehow, she knew it would not matter for He had known of them all along.  Tears began to fall from her eyes and unto His feet as she felt His love begin to flow through her... so great a love for one such as her.. a sinnner... it was more than she could contain.  Tears of sorrow; tears of joy ... both fell that day.  Then humbling herself completely, she used the "crown of glory" that God gave to women.. her own hair... to wipe the dirt from His feet and dried them lovingly.  Perhaps she had brought her alabaster box housing the cherished fragrance along with her that day in hopes that she could somehow use it to make atonement for her sins.  And it's quite possible that the oil had been purchased with money she had received due to her sinful lifestyle... so yes, it was costly and she had paid dearly for it.. in many ways.   Smelling the sweet aroma of the Spikenard had often allowed her a few moments of escape from the reality of what her life had become... a stench in the nostrils of God .. and in her own as well.  Yet what she had once treasured, she was now giving over to Him.  Not in exchange for anything.. for what she needed she could not purchase even if she had wanted to... but to bring Him honor.  Just as she was lavishing the fragrant oil upon His feet, He was also releasing His fragrance into her life.  Can we really grasp the significance of what is happening here?  The love that poured out of a heart totally surrended to Him was the greatest possession she had to give  .. and she gave it to Him freely that day... expecting nothing, but receiving everything.  

Maybe it's time you surrendered something in your life to Him as well.  Rest assured that you have never strayed so far from God that He will not lovingly take you in and set you onto the path of everlasting life with Him. "The Lord is not slack concerning his promise, as some men count slackness; but is longsuffering to us-ward, not willing that any should perish, but that all should come to repentance." (2Peter 3:9)  If there is something in your life that is hindering you from having the close, personal relationship with the Lord that you need and want so badly, then now is the day to lay it all down at His feet and give yourself totally into His hands. 

He's waiting .... just for YOU !

                                                        In this the love of God was manifested 

                                                        toward us, that God has sent His only

                                                        begotten Son into the world, that we might                                                               live through Him.  In this is love, not that                                                                     we loved God, but that He loved us and                                                                   sent His Son to be the propitiation for our                                                                 sins.

                                                                                                   (1John 4:9,10)

"This is how we know what love is:

Christ Jesus laid down His life for us."

(1John 3:16)

"The word is near you; it is in your mouth and in your heart,"

that is, the word of faith we are proclaiming:

That if you confess with your mouth,

"JESUS IS LORD,"

and believe in your heart

that God raised him from the dead,

you will be saved.

For it is with your heart that you believe

and are justified, and it is with your mouth

that you confess and are saved.

As the Scripture says,

"Anyone who trusts in him will never be put to shame."

(Romans 8-11)

                 Father, You are so awesome and wonderful and we just praise your                          Holy name.  I thank You, Lord, that You are never far away but You are 

                 always right here with us no matter what.  You are attentive to the    

                 needs of your children and hear us when we cry out to You.  Sometimes we can get so off track, Father.  This world screams for our time and attention and sometimes in the midst of all that is going on, we begin to lose our sense of direction and purpose.  We often cheat You and ourselves out of that close, personal time that we should set aside to spend only with You.  Yet, Lord, just as your Word promises, when we seek You with all of our hearts, we will find You.  You are so very gracious, Father, and why You love us so deeply is a mystery that only You can really understand.... but we are thankful that You do, Lord.... so very thankful.  You love us with an everlasting love that will never fade away and because You do, You are continually reaching out to us to draw us in closer and closer. 

Lord, as I've worked on this page You know that my one prayer has been that it would be nothing of me but that my words would be Your Words ... used to touch the hearts of others and bring glory to Your Name.  You alone know who You will send to this website to read the things that You have led to be shared.  I pray that as each person visits this page your Holy Spirit will whisper Your Words of truth and love to them and begin to stir their soul as never before.  Have Your way in our hearts, Lord.  Do the work in us that You need to do and help us to grow in Your love.  Help us to let go of the things we should let go of and to cling to those things which are good and holy and righteous.  Lord, bless each person with the knowledge of your saving grace and everlasting love that you have for them.  Let lives be changed forever and let your Holy name be exalted in everything that we do and say from this day forward.

We love you, Lord, and we trust You to continue to do a work in our lives until the day You come back to take us home ... for You Who has called us is FAITHFUL!  In Jesus' most precious Holy name we pray.. amen.

"Seek ye the LORD while He may be found, call ye upon him while He is near:  Let the wicked forsake his way, and the unrighteous man his thoughts: and let him return unto the LORD, and He will have mercy upon him; and to our God, for He will abundantly pardon."  Isaiah 55:6,7

If there is any question at all within your heart as to where you stand with the Lord right now.. at this very moment.. then I invite you to visit one of the pages listed below.  It's never too soon to meet Jesus and surrender your heart to Him, but one day it may be too late.  Don't miss Him while He is near....

and He is near right now.  Take heed to the stirring within your heart.

"You did not anoint My head with oil, but this woman has anointed My feet with fragrant oil.  Therefore, I say to you, her sins, which are many, are forgiven, for she has loved much.  But to whom little is forgiven, the same loves little."  Then He said to her, "Your sins are forgiven."

Here I AmTo Worship

Light of the world, You stepped down into darkness

Opened my eyes let me see

Beauty that made this heart adore You

Hope of a life spent with You

(chorus)

And here I am to worship

Here I am to bow down

Here I am to say that You're my God

You're altogether lovely

altogether worthy

altogether wonderful to me

King of all days, oh so highly exalted

Glorious in heaven above

Humbly You came to the earth You created

all for love's sake became poor

(chorus 2X)

I'll never know how much it cost

to see my sin upon that cross

I'll never know how much it cost

to see my sin upon that cross

well i'll never know how much it cost

to see my sin upon that cross

well i'll never know how much it cost

(chorus 2X)

Light of the World, You stepped down into darkness

Opened my eyes let me see

Beauty that made this heart adore You

Hope of a life spent with You.

             Just click here                

if you would like to join the

for Sherry's Heartbeats and be notified

when new pages are added to this website.

Any comments on this page?   I'd love to hear from you.  Just drop me a line in the Guestbook below  or email me at JesusCameForU@aol.com :)
Hi Friend ~ the JOY of the LORD to YOU !

It's 2007 now and well over a year since I last added a page to Sherry's Heartbeats.  Life just seems to get so crazy sometimes that it's hard to know if you're coming or going and I often get turned around in the whirlwinds of everyday life and lose focus on what I really need to be doing.   I have been working on this page little by little over the last couple of months, but not nearly as diligently as I should have been.  Then I read a passage in Colossians the other night....

"Take heed to the ministry which thou hast received in the Lord, that thou fulfill it." (Col 4:17)

So on that note, I decided to get busy and get back to sharing what He has so faithfully given me to share.

Whenever I think about all the Lord has done in my life and how far He has brought me, it's just amazing sometimes.  I love the passage about the woman who humbled herself at the feet of Jesus.  It's an act of total submission that comes from the realization of how great and wonderful God is and how awesome the love, mercy and grace He has given to us really is.  "We love Him because He first loved us" ~ when we come to truly understand the depth of His love for each of us and all that He did and gave because of it, it's just overwhelming.  That is what I hope you experience as you read the poem, scriptures and other things that have been shared on this page and may God be glorified because of it.

I'd be remiss if I didn't say a VERY SPECIAL THANK YOU to God for all He has done and for the wonderful family in Christ that He has given me.  Your love, prayers and support have touched my heart and life more than you will ever know.

May the grace of the Lord Jesus Christ, the love of God and the fellowship of the Holy Spirit be with you always ! 

And remember...................

JESUS NEVER FAILS !

Be blessed in HIM,

Sherry

"not I, but Christ"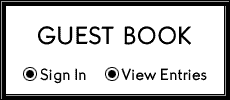 Graphic Intense...

Please be patient while page loads.