And it came to pass in those days, that there went out a decree from Caesar Augustus, that all the world whould be taxed, (And this taxing was first made when Cyrenius was govenor of Syria)  And all went to be taxed, every one into his own city.  And Joseph also went up from Galilee, out of the city of Nazareth, into Judaea, unto the city of David, which is called Bethlehem; (because he was of the house and lineage of David:) To be taxed with Mary his espoused wife, being great with child.  And so it was, that, while they were there, the days were accomplished that she should be delivered.  And she brought forth her firstborn son, and wrapped him in swaddling clothes, and laid him in a manger; because there was no room for them in the inn.

And there were in the same country shepherds abiding in the field, keeping watch over their flock by night.  And, lo, the angel of the Lord came upon them, and the glory of the Lord shone round about them:  and they were sore afraid.  And the angel said unto them, Fear not: for, behold, I bring you good tidings of great joy, which shall be unto all people.  For unto you is born this day in the city of David a Savior, which is Christ the Lord.  And this shall be a sign unto you; Ye shall find the babe wrapped in swaddling clothes, lying in a manger.  And suddenly there was with the angel a multitude of the heavenly host praising God, and saying, Glory to God in the highest, and on earth peace, good will toward men.

And it came to pass, as the angels were gone away from them into heaven, the shepherds said one to another, Let us now go even unto Bethlehem, and see this thing which is come to pass, which the Lord hath made known unto us.  And they came with haste, and found Mary, and Joseph, and the babe lying in a manger.  And when they had seen it, they made known abroad the saying which was told them concerning this child.  And all they that heard it wondered at those things which were told them by the shepherds.  But Mary kept all these things, and pondered them in her heart.  And the shepherds returned, glorifying and praising God for all the things that they had heard and seen, as it was told unto them. 

Luke 2:1-20

In fields to lowly shepherds

did God's angel first appear

Announcing man had received his Savior ~

Good news for all to hear!

When the angel spoke of an tiny infant

with a manger for His bed

Their hearts pounded with excitement

as off to Bethlehem they sped.

Many generations had been waiting

for prophecies to be fulfilled

And with the birth of one small child

God's plan started being revealed.

Born of the virgin, Mary,

this child was God incarnate

Coming down to walk among us

and forever change man's fate.

As shepherds gazed upon Him

that first Christmas long ago

That this child would later die for them

was impossible for them to know.

And never could they have imagined

that we'd still celebrate the birth

When God's Son was sent from Heaven

to dwell upon the earth.

Sherry Brady

"not I, but Christ"

Galatians 2:20

I have traveled many moonless nights,

Cold and weary with a babe inside,

And I wonder what I've done.

Holy Father, You have come,

And chosen me now to carry Your Son.

I am waiting in a silent prayer.

I am frightened by the load I bear.

In a world as cold as stone,

Must I walk this path alone?

Be with me now.

Be with me now.

(chorus)

Breath of heaven,

Hold me together,

Be forever near me,

Breath of heaven.

Breath of heaven,

Lighten my darkness,

Pour over me Your holiness,

For You are holy.

Breath of heaven.

Do you wonder as You watch my face,

If a wiser one should have had my place,

But I offer all I am

For the mercy of Your plan.

Help me be strong.

Help me be.

Help me.

"Breath of Heaven" By Amy Grant

Song provided for entertainment purposes only. Please visit the artist's stie to purchase her music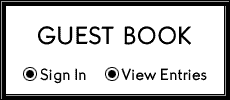 COMMINTS...KAWMENTS..COMMNETS...

HMMMMM.... GOT ANYTHING YA WANT TO SAY??

Father, we are so thankful for the gift of Your Son, Jesus.  That You have done such a thing as this and that my Lord has laid down His life for me, and why He would do such a thing for someone such as me, is beyond my comprehension at times even.. but He did.. and for that I am so very grateful.  Father, it burdens me sometimes that so many don't realize what it is that You have done for us though.  It saddens me to think there will be those who will not spend their eternity in heaven basking in the presence of Your glory.  It is my prayer that those who visit this site will have an encounter of the Jesus kind... that they will meet Him face to face.. heart to heart... and receive them as Lord and savior of their life.  I pray that those who have come to this site down trodden and discouraged, will leave with a renewed sense of hope and the courage to continue the good fight.  I ask You to bless their lives with all the gifts of the heavenlies Lord and that all things will be done according to Your good and perfect will in their lives that it might bring glory, honor and praise to Your hallowed name.  In Christ Jesus, we pray.  Amen.

Hi Friend ~ the joy of the Lord to you!

Christmas has always been such a special time of the year to me. Being brought up in a home where Jesus was there in essence but was not the focal point of our lives, and where church attendance was a rare occurrence, Christmas presented a time when Jesus was perhaps the most visible and accessible to my curious and pondering heart.  For as long as I can remember, I have always loved Him.. not that I always followed Him.. but I always loved Him.  I remember so many times before I could even read, looking through the large family Bible at the pictures of the nativity and the crucifixion and trying to comprehend just what it was that it was all about.  As I got older and sat for hours pecking out Christmas songs by number on my grandfather's old electric organ that had been passed down to us when he had died when I was seven, I probably learned more from them about Jesus than I did from anything else.  There just simply was so very little Christian teaching to be found in my home.  Not that my home wasn't a moral environment, it was, and the blessing was always said before meals.. but that was for the most part the extent of it.  I am thankful that God puts witnesses in our paths though and that the Holy Spirit seeks us out and Jesus begins to knock on the door of our heart.  Sometimes He has to knock and knock and knock.. but thank God He didn't quit knocking on mine.  The day that I opened that door when I was eighteen and received the gift of Jesus as my Lord and Savior is a day I'll never forget .. nor regret. 

I have tried to change things for my children. They have had the opportunity to go to church and sit in classes under the annointed teaching of many wonderful men and women of God.  I have tried to make sure that they have been brought up in a home where they have had the opportunity to see Jesus lived before them.  I'm not perfect though.  I have made my mistakes.  But for them to grow up and really know Jesus has always been the desire of my heart.

I've also tried to be a willing vessel that the Lord could use to reach others also.  I pray that a child will never have to grow up wanting to know about God like I did and not get the opportunity because of my failure to do my part as a servant of God.  I don't want to have to stand before God and ever be held accountable for that.  So, however you see fit Lord, here am I.

I pray that as you visit the pages of this site, Jesus will come alive to you as never before.  I pray that you will feel more of His love and receive more of the power of God in your life than you ever though possible. May God bless you and keep you close to Him always.

Love in Christ,

Sherry

"not I, but Christ"

Galatians 2:20

To join the

MAILING LIST

for

Sherry's Heartbeats

and be notified when new pages are posted to this site, use the email button above and just put

"add me to the mailing list"

in the subject line.

Page last updated June 2009