"He is despised and rejected of men; a man of sorrows, and acquainted with grief: and we hid as it were our faces from him; he was despised, and we esteemed him not.  Surely he hath borne our griefs, and carried our sorrows: yet we did esteem him stricken, smitten of God, and afflicted.  But he was wounded for our transgressions, he was bruised for our iniquities: the chastisement of our peace was upon him; and with his stripes we are healed."

Isaiah 53:3-5

THE MUSIC YOU HEAR PLAYING IS CALLED

"THE BALLAD OF THE CROSS" 

BY ELTON SMITH AND LARRY HOLDER.

FOLLOW ALONG WITH THE WORDS AND LET IT BE A BLESSING TO YOU.

(Verse 1)

By the prophets, God foretold

of the sending of His Son

Who would give His life

to set the captive free.

Stepping down from His throne

and the glory He had known,

Jesus came to give His life for you and me.

Though He knew well the cost,

He was prepared to suffer loss

and give Himself as ransom for us all.

Into our hopeless world He came,

Endured the suffering and the shame,

Every moment staying faithful to the call.

I hope you were blessed by this page.  If you have any comments or questions, please drop me an e-mail. 

I'd love to hear from you!

For more info about the song on this page or others by these same artists, check out  their site at:

Father,

You are above all things and You alone are worthy to be praised.  Thank You, Lord, for each person that visits this site.  May they find encouragement and the love of Jesus as they read the words You have placed in my heart to share with them.  Surround each one with Your love and protection.  Draw those who do not know You as savior into the fold so that they can have eternal life in You.  Help us to reach out to others in love remembering always to be as merciful and compassionate as You have been to each of us.  I ask that you guide us daily by Your Spirit and help us to always be mindful of Your loving kindness.  I thank You for Your many blessings but mostly for Your gift of salvation in Christ Jesus. In the blessed name of Jesus we pray.. amen and amen.

Though humiliated, mocked, and rejected,

Jesus completed His Father's mission,

Bringing mankind back into the fold;

leaving believers with a great commission.

Angels were sent down from Heaven

to announce a blessed birth

that would change the lives of millions

spread across the face of the earth.

This night was just the beginning

of God's plan to bring us back to Him

For His Son was sent for a purpose ~

to cleanse us from our sin.

Jesus lived and walked among us,

though He was not as many expected.

Yet He fulfilled the many prophecies

so the promise of new life could be accepted.

Born in Bethlehem of the virgin, Mary,

Later betrayed by a "friend" for a price,

To the piercing of His hands and feet,

and even the casting of the dice.

"This Is My Son " by Danny Hahlbohm

For He'll return in

clouds of glory

to take

God's children home

And  only  those

accepting Christ

will join Him at

His throne.

Sherry Brady

"not I, but Christ"

Galatians 2:20

Ever wonder about

this thing called

CLICK ON THE ANGEL TO FIND OUT MORE

Problems? Discouraged? Hurting?

Within the pages

of this book

you'll find the answer.

Click the picture of Bible up above to go to an online Bible.

For more information on artwork by Danny Hahlbohm visit his site at :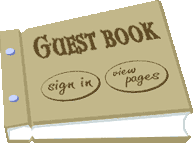 Hi Friend ~ the joy of the Lord to you !

You know, it never ceases to amaze me how Jesus' birth and death fulfilled the many prophecies given to His people.   I went to a training conference one time and they had a Jewish/Christian man going over the elements of the Seder served at Passover and he pointed out how many aspects of the Passover Feast were so symbolic of things pertaining to Jesus.

I guess what always enters my mind the most is, what if I had been here back then.

What if I had seen and heard Jesus with my own eyes and ears and knowing what the scriptures said, would I have believed on Him.. or would I be like many and question whether or not He was really the Messiah. 

Would I have been a Thomas who walked with Him for so long and yet still would not believe He had risen without seeing or touching the nailprints? 

Would I have been one of the ones who followed yet when it became dangerous to admit it, deny Him for my own protection? 

Would it have taken a Damacus Road encounter like Paul experienced before I would have a change of heart? 

Even now, I wonder sometimes what if there had not been others standing in the gap for me before I got saved?  

And what if during the times I've stumbled in my faith walk, the Holy Spirit had not been there constantly having things put before my face so that I could see how much I was messing up?

Just makes you stop and wonder sometimes, doesn't it? 

Guess we'll never know the answers to the "What If's", but Praise God we are here, now, at this time and are able to call on the name of Jesus for the cleansing power of His blood... and HE will never fail us. 

God had a plan... right from the beginning.  His Son was "sent for a purpose"  and He fulfilled exactly what God had intended for Him to fulfill... the way by which we could be brought into a right standing with Him and receive the righteousness of Christ. 

We are not perfect... try as we might, we fall short in so many ways.  So God saw fit to send the ONE that was perfect to die and take away the sins of the world.  You can thank Jesus for that... I do !

God's blessing to you always.

Love in Christ,

Sherry

"not I, but Christ"

Galatians 2:20

Want to be notified when new pages

are added to this site?

Then drop a note to me using the email button above.

Just put "Add me to the Mailing List" in the subject line and I'll let you know each time a new page is posted.

(Verse 2)

Yet the One who spoke of love

was rejected and despised;

He knew all too well the sinful heart of men.

Those with eyes refused to see;

Those with ears refused to hear,

as they sought a way to bring Him to an end.

By a friend He was betrayed,

By soldiers, led away,

Yet for this very hour He had come.

They did not take - He freely gave;

For those He came to save,

the road to the cross He walked alone.

(Bridge 1)

He could have called a million angels to His side,

Or stepped down from the cross and walked away.

Yet His love held Him there,

Through the pain and despair,

To free us from the debt we could not pay.

(Verse 3)

In His suffering and pain

Took the guilt and the shame

As He hung between the heavens and the ground.

Every nail, every thorn,

Every stare, every scorn

pierced the One who so freely laid it down.

With His face to the sky,

"It is finished!" was His cry

The words that broke the gates of hell.

When His final words were said,

Breathed His last, bowed His head,

Darkness o'er the land so quickly fell.

(Bridge 2)

Yet death and darkness could not stand against His power:

He rose, victorious o'er the grave.

In His light we now may live,

By the grace He came to give

All who call upon His name are surely saved!

All who call upon His name are surely saved!