There is a love

that stretches beyond all boundaries

It's depth so deep

It's reach so wide

that no one can escape it's touch

There is a love

that is beyond man's reasoning

It confounds the wise

It mystifies the unbeliever

And it is the basis on which faith is built

There is a love

that is given unconditionally

It embraces the unlovable

It looks beyond the faults

And yet remains so pure and holy and undefiled

There is a love

that is beyond comprehension

It's effects are immeasurable

It's impact unimaginable

And it changes the hearts and lives of untold numbers

There is a love

that is sacrificial and given willingly

It gives without restraint

It puts others before self

It is the love of the Father in action

There is a love

that was poured out for our sins

It cleanses

It heals

It forgives

It regenerates

It gives everlasting life

It paid the price.. once and for all

It bought an eternity

It flowed from the spikes in a Savior's hands and feet

It still flows today

It will still flow tomorrow

It is the love of our Lord

There is a love

Which has no rival for there is no greater love

It provides all we have need of

It beckons us to draw near

It is the love of The Father.. for You.

Sherry Brady

"not I, but Christ"

Galatians 2:20

"Your love, O Lord , reaches to the heavens, your faithfulness to the skies. Your righteousness is like the mighty mountains, your justice like the great deep. O Lord, You preserve both man and beast.  How priceless is your unfailing love!  Both high and low among men find refuge in the shadow of your wings. They feast on the abundance of your house; You give them drink from your river of delights. For with You is the fountain of life; in your light we see light."

Psalm 36:5-9

"""""  The LORD hath appeared of old unto me, saying, Yea,

I have loved thee with an everlasting love: therefore with lovingkindness have I drawn thee." 

Jeremiah 31:3

"For God so loved the world, that He gave His only begotten Son, that whosoever believeth in Him should not perish, but have everlasting life."  John 3:16

"Now hope does not disappoint, because the love of God has been poured out in our hearts by the Holy Spirit who was given to us. For when we were still without strength, in due time Christ died for the ungodly.  For scarcely for a righteous man will one die; yet perhaps for a good man someone would even dare to die. But God demonstrates His own love toward us, in that while we were still sinners, Christ died for us." 

Romans 5:5-8

"Who shall separate us from the love of Christ? Shall trouble or hardship or persecution or famine or nakedness or danger or sword?  As it is written: "For your sake we face death all day long; we are considered as sheep to be slaughtered." No, in all these things we are more than conquerors through Him who loved us. For I am convinced that neither death nor life, neither angels nor demons, neither the present nor the future, nor any powers, neither height nor depth, nor anything else in all creation, will be able to separate us from the love of God that is in Christ Jesus our Lord." 

Romans 8:35-39 NIV

"We love Him because He first loved us."  1 John 4:19

"And one of the scribes came, and having heard them reasoning together, and perceiving that he had answered them well, asked him, Which is the first commandment of all?  And Jesus answered him, The first of all the commandments is, Hear, O Israel; The Lord our God is one Lord:  And thou shalt love the Lord thy God with all thy heart, and with all thy soul, and with all thy mind, and with all thy strength: this is the first commandment.  And the second is like, namely this, Thou shalt love thy neighbour as thyself. There is none other commandment greater than these."  Mark 12:28-31

"But you, dear friends, build yourselves up in your most holy faith and pray in the Holy Spirit.  Keep yourselves in God's love as you wait for the mercy of our Lord Jesus Christ to bring you to eternal life.   Be merciful to those who doubt; snatch others from the fire and save them; to others show mercy, mixed with fear--hating even the clothing stained by corrupted flesh.  To Him who is able to keep you from falling and to present you before His glorious presence without fault and with great joy--  to the only God our Savior be glory, majesty, power and authority, through Jesus Christ our Lord, before all ages, now and forevermore! Amen."

Jude 1:20-25

"If I speak in the tongues of men and of angels, but have not love, I am only a resounding gong or a clanging cymbal.  If I have the gift of prophecy and can fathom all mysteries and all knowledge, and if I have a faith that can move mountains, but have not love, I am nothing.  If I give all I possess to the poor and surrender my body to the flames, but have not love, I gain nothing. 

Love is patient, love is kind. It does not envy, it does not boast, it is not proud.  It is not rude, it is not self-seeking, it is not easily angered, it keeps no record of wrongs. Love does not delight in evil but rejoices with the truth. It always protects, always trusts, always hopes, always perseveres.

Love never fails.

But where there are prophecies, they will cease; where there are tongues, they will be stilled; where there is knowledge, it will pass away.  For we know in part and we prophesy in part,  but when perfection comes, the imperfect disappears.  When I was a child, I talked like a child, I thought like a child, I reasoned like a child. When I became a man, I put childish ways behind me.  Now we see but a poor reflection as in a mirror; then we shall see face to face. Now I know in part; then I shall know fully, even as I am fully known. And now these three remain: faith, hope and love.

But the greatest of these is love." 

1 Corinthians 13

"Hereby perceive we the love of God, because He laid down His life for us: and we ought to lay down our lives for the brethren.  But whoso hath this world's good, and seeth his brother have need, and shutteth up his bowels of compassion from him, how dwelleth the love of God in him? My little children, let us not love in word, neither in tongue; but in deed and in truth." 

1 John 3:16-18

"Bear ye one another's burdens, and so fulfil the law of Christ."  Galatians 6:2

"Finally, all of you, live in harmony with one another; be sympathetic, love as brothers, be compassionate and humble.  Do not repay evil with evil or insult with insult, but with blessing, because to this you were called so that you may inherit a blessing." 

1 Peter 3:8,9

"For I was an hungred, and ye gave me meat: I was thirsty, and ye gave me drink: I was a stranger, and ye took me in:  Naked, and ye clothed me: I was sick, and ye visited me: I was in prison, and ye came unto me.  Then shall the righteous answer him, saying, Lord, when saw we thee an hungred, and fed thee? or thirsty, and gave thee drink?  When saw we thee a stranger, and took thee in? or naked, and clothed thee?  Or when saw we thee sick, or in prison, and came unto thee?  And the King shall answer and say unto them, Verily I say unto you, Inasmuch as ye have done it unto one of the least of these my brethren, ye have done it unto me."

Matthew 25:35-40

Want to know more about this Savior who gave His life because of His great love for you?  Click on the heart below and it will take you to the page where you can meet Jesus, Our Savior.

Want to contact me about something on this page or join the MAILING LIST ? 

Then just use the email button below

and drop me a note! 

Click the pic to go to a

FREE

online Bible

The song playing is

I STAND IN AWE OF YOU

You are beautiful beyond desciption

Too marvelous for words

Too wonderful for comprehension

Like nothing ever seen or heard

Who can grasp Your infinite wisdom

Who can fathom the depth of Your love

You are beautiful beyond description

Majesty enthroned above

And I stand, I stand in awe of You

I stand, I stand in awe of You

Holy God, to Whom all praise is due

I stand in awe of You

Father, You are so full of love and compassion for us.  You reach forth in so many ways to show us just how special we are to You and, yet, so many times we fail to realize this.  Lord, I thank You for the times You have been here to protect, comfort, and shower me with the greatness of Your love even when I did not see it at the time perhaps. Thank You for loving me the same at all times regardless of whether I was walking with You or away from You. Thank You for not giving up on me during the times in my life that I became distant.  Thank You for the gift of Your Son and for the cleansing power of His shed blood that washes away our sinfulness and replaces it with the righteousness of Christ.  Lord, You have provided all that we ever have need of through Christ Jesus to live a victorious life.  Let us be ever mindful of this when the storms of life come and we begin to feel defeated.  Let us be filled with Your Spirit and have an overwhelming sense of Your presence in our lives.  Help us to remember the depth of Your love for each of us.  Give us Your strength and Your power and Your grace to behave as a child of God in all circumstances that come before us and continue to always walk in faith.  Lord, I ask you to bless those who come to this page and are weak in spirit and need a fresh touch from You.  Be with those who so desperately need to be able to feel Your nearness and know that You are right there with them.  Draw those close to You who have wandered or who have not ever known You as Lord and Savior.  Let our eyes become so focused on You, Father, that everything else around us grows dim and we can only see You.  Help us join together as the body of Christ and become as You always intended for Your believers to be.. a people full of love and compassion and reaching out to those around them with the love of Christ.  Let others see Jesus in all we say and do and become a witness of Your mercy and grace and love for all mankind.  Lord, we thank You for Your infinite wisdom and for the plans that You have laid out for each of our lives.  May Your good and perfect will be accomplished in every way and Your name be glorified by our lives and all we set out to do in Your precious name.  In Christ Jesus we pray.. amen.

Hi Friend ~ the joy of the Lord to you!

This page is a testimony of God's great love for each of us.  There is just nothing or no one who can even begin to compare to Him and the many ways that He constantly reaches out to us in love.  I keep thinking of a saying that says "The blood on the cross proves His love for us" and the verse that puts that same thing in a way that just can't be denied.. "love covers a multitude of sins."  His blood poured out at Calvary was the greatest expression of His love for us that could ever have been given and without it we would still be lost in our sinfulness without hope.

The Lord has always been faithful in placing others in my life that have been powerful witnesses of His love, mercy and grace at times when I seemed to need it the most.  As I have moved from one place to another in my walk of faith, the Lord has always found those who were willing to become vessels of God and let them minister to me in the way that was necessary at that particular time.  I am very grateful for that and I thank Him with all my heart. 

This page goes out to Rose, Timmy, Marge and Leslie... all very precious friends in whom the love of Christ has been poured out and used to touch my life in a very special way.  I also want to dedicate this page to my friend Joe who sacrificed much so that the Lord could use him to help change my life and walk with God forever.  I thank God for these and all my firends whom He has placed in my life for a time and a reason.. and for the blessings that He has bestowed on me through your love and friendship.  You are the epitomy of what Christ spoke of when He told us to love others, for the love of Christ flows through you and out to others in a most magnificent way.  May He bless you many times over for the ways that you have allowed His love to reach out to others and make a difference in this world.  You are very much loved and appreciated and I count it a blessing to know you.

May the Lord be with each one who visits this page and become a living reality to all as He pours out His great love for you time and time again.  Be blessed and be a blessing!!

Love in Christ,

Sherry

"not I, but Christ"

Galatians 2:20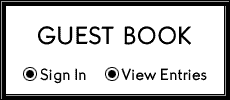 and keep them ever in your prayers

Last updated February 13, 2013