SAY WHAT!!

ISN'T

EVERYONE

GOING TO HEAVEN

?

Click here to add your text.

Click here to add your text.

Click here to add your text.

lots of graphics so may be slow in loading... while you wait ...why not think of ways your life has been blessed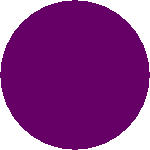 We have a message

for you... place your

cursor on each of us to see what God's Word says

I AM A GOOD PERSON, I AM NOT A SINNER

OKAY...

SO WHAT IS THE BIG DEAL THEN?

Click here to add your text.

SO JUST EXACTLY HOW

IS THIS

ETERNAL LIFE

MADE POSSIBLE?

Click here to add your text.

I am

soooo glad

that you asked

me that !!!

WELL, MAYBE ...

BUT

I STILL DO TOO MANY

WRONG THINGS, SO

I CAN'T BECOME A CHRISTIAN

all because of Jesus' shed blood.

We

get ourselves cleaned up and

then

ask the Lord into our lives. 

We ask the Lord into our lives and

Hmmmm..... SO IN ORDER TO HAVE THIS HAPPEN.... I MUST HAVE TO DO ALOT OF GOOD THINGS THEN... RIGHT?

See, salvation is a Gift ... it is freely given by God because of His great love for us.

It is there waiting for all those who will 

God is waiting.

He wants to give you this gift of eternal salvation available through His Son, Jesus...

it is as easy as A B C...

IIf you have read the things above and would like to receive Jesus as your personal savior, then please pray this prayer with me and ask Him into your

heart today.

Isn't it time to make things right?

Jesus, I believe that you are the Son of God and that you died on the cross for my sins.  God, I know that I am a sinner and I want to accept the gift of salvation that You have provided.  I ask you, Jesus, to come into my heart and cleanse me from this sin; remove everything that stands between me and You.  I ask you to forgive me for every shameful act, every hurtful word, every displeasing thought that I have had just as You have said You would.  I want You to come into my life and make me a new creation...help me to live a new life and turn away from my old sinful ways.   I want you to do a work in me and conform me to Your image so that You can work through me.  I ask you to dwell within me and lead me each day in a life that is pleasing to you.  I thank you, Father, for the mercy and grace You have shown me. I pray that others will see You in me and will also seek salvation also. 

In the name of Christ Jesus I pray.. amen.

If you have prayed this prayer and meant it with all sincerity of heart that you accept Jesus as your savior, then you can rest assured that you are forgiven.   You are now a child of God with an inheritance of all His promises and eternal life in Heaven with Him.  Now go tell someone what the Lord has done for you!

Praise God forevermore!!

IF YOU HAVE RECEIVED JESUS TODAY OR WOULD LIKE TO CONTACT ME REGARDING ANYTHING ON THIS PAGE, PLEASE SEND ME AN EMAIL AT :

JesusCameForU@aol.com

HAVE A GLORIOUSLY WONDERFUL DAY!!

TO SEE SOME MORE OF MY PAGES OR TO GET BACK TO WHERE YOU WERE, CLICK THE BUTTON BELOW TO GO TO THE INDEX.

Lord, I ask you to bless each person that visits this site.  Bless every friend, every family member, every acquaintence, every stranger, every foe, every person they even speak to or think about today.  For those who need salvation, may they be drawn by Your Spirit and receive the gift of Your Son.  For those who need healing.. whether physical, emotional, spiritual or mental... may they receive a touch from the Great Physician.  For those who need peace and strength, may they rest in You and find  peace and comfort and be renewed by Your Power.  May You fill their cup to overflowing Father and may they realize that You are the source of all their blessings and give You the glory, honor and praise forever.  In the precious name of Christ Jesus we pray.. amen and amen.

The song playing is "Create In Me A Clean Heart" by Gilberto Barretto.  More original songs can be found at Songsofpraise.org.   A link is provided by clicking the button to the right.

Click Rose to

go to

Site Index

Click here to add your text.

WANT TO BE ADDED TO MY

MAILING LIST??

This page is a part of the Sherry's Heartbeat Site dedicated to the Lord Jesus Christ for the purpose of encouraging others in their walk of faith.  If you would like to be notified when new pages are posted to the site, just drop me a note using the link below. 

CREATE IN ME A CLEAN HEART

Make me know you, O Lord

In the depths of my soul.

Purify me and I will be clean.

Wash me whiter than snow.

Create in me a clean heart, O God

And renew your Spirit within me.

Create in me a clean heart, O God

And renew your Spirit within me.

The sacrifices acceptable to you,

O Lord, are a broken spirit.

A broken heart, a contrite heart,

O God, you will not despise.

Create in me a clean heart, O God

And renew your Spirit within me.

Create in me a clean heart, O God

And renew your Spirit within me.